Little Blue Tiny House
Tiny house in Chum Creek, VIC
100% Recommended
Our Tiny House is a unique experience that combines the facilities of a hotel with an immersive nature escape. Solar powered and completely off-grid giving us the freedom to place the home in stunning natural locations.
Furnished with the all of the essentials and creature comforts you would expect to find in a boutique hotel. A queen sized bed, luxury bed linen, full kitchen including fridge and stove, toilet, hot shower, bluetooth speaker and plenty of books and board games for you to enjoy during your stay.
Nestled in the heart of the Yarra Valley on a beautiful private block of land only an hour's drive from Melbourne. The views are absolutely unbelievable and you have them all to yourself. There's no one else around - just you, your loved one, and nature.
...
Details
Weekday minimum booking: 1 night

Weekend minimum booking: 2 nights
Cancellation Policy: 
Receive a 50% refund (minus service fee) up until 1 week prior to check-in.
Additional Information
Prices
Base Price $199 / night
Weekend Price $220 / night
Cleaning Fee $30
Location
The map shows the listing location and awesome adventures nearby.
Adventures Nearby
Here are some details about the adventures nearby. Refer to the map for their location.
Reviews (2)
We've stayed in many tiny houses but place was really special. Great design, very clean space and comfortable bed. Stunning location atop a hill with lots of privacy, lovely views and kangaroos hopping all around. Very kind and responsive hosts. Great amenities -- fire pit, BBQ, hot shower. The only thing I would add is a heater-- understandably difficult given the solar power but critical when nights fall to nearly zero degrees! It distracted a bit from the cozy vibe, but we just kept making tea on the stove to keep a bit of heat inside haha. For the price, I do feel this should have been addressed in the advertising, but it was one of the first cold weekends and there are plans to add a heater in the future :) We would stay again and recommend to friends. Thanks Aimee and Ben for your hospitality.
...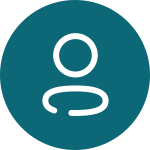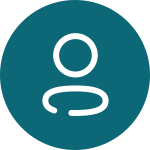 Wow, what a stunning landscape of rolling hills we had the pleasure of embracing during our quiet and peaceful escape. We loved every minute touching and feeling nature whilst listening to the peaceful sounds of the bellbirds. The roaming cows added to the fun! While the open fire and stunning sunset made for the perfect setting to roast marshmallows and watch the day fade away.
Thanks again for having us Aimee and Ben!
...