1950's Rustic Train Carriage & Tiny Shepherd's Hut: Glamping at Alpaca Farm Laguna
Train carriage in Laguna, NSW
100% Recommended
Stay at our eco off-the-grid farm in our 'rustic' 1950's Sydney Train carriage and Tiny Shepherd's Hut - true glamping style.
Glamping for 4 adults in the Lower Hunter Valley.
Rustic farm stay glamping style: Satisfying your craving for the outdoors and your penchant for a good meal, nice glass of wine, and a comfortable bed. Its nothing like a hotel, your room does open up to a beautiful landscape instead of a lobby.
We live in a small beautiful secluded valley surrounded by bushland. Our paddocks are the local Wollaroo favourites with good grass all year round. We grow seasonal produce, especially in autumn, spring and summer. Our train deck is the perfect place to hang out and watch our huacaya alpacas, guinea fowl and chickens move about the farm totally surrounded by bushland and creek frontage.
...
Details
Weekday minimum booking: 2 nights

Weekend minimum booking: 2 nights
Cancellation Policy: 
Receive a full refund (minus service fee) up until 1 week prior to check-in.
Additional Information
Bedroom 1 - Rustic Red Rattler 1950's Train cabin:
* Spacious bedroom with comfy queen bed.
Inside the train cabin:
* Rustic kitchenette with 12-volt fridge and small gas hob,
* Undercover BBQ,
* Outdoor wood-fired pizza oven (book this in with us as we need 3 hours slow burn).
* Waterless-composting toilet,
* Glam bathroom with hot and cold shower facilities,
* Outdoor bath with hot and cold water,
* Lounge room with small gas heater,
* 'hang-out' deck overlooking the alpaca paddocks.
* Two outdoor comfy hammocks
* Yoga mats
* Linen and towels provided.
Bedroom 2 - The Tiny Shepherd's
Our petite (3x2m) Shepherd's Hut has a double bed inside and is located by the creek. A short walk away (100m) from the train. Its uses the kitchen and bathroom facilities in the train.
The train is not insulated but there is a gas heater in the lounge area and lots of heavy doonas in the bedroom for winter - true 'glamping' style!
Winter will be cold and summer can be hot inside and outside - so please be prepared for the elements as you would when camping.
Our train facilities have been hand built using recycled and upcycled materials. We rummaged around Sydney to find 100-year-old timbers from a house in Balmain, old mirrors from the inner-west, an old laundry tub from the central coast, claw bath from Gladesville, and old doors from dad's shed.
Please note, this is a couples farm stay and we don't accept children. All guests must be over 18 yo from mid-2019.
This is a working farm and our house is located up the hill behind the train. You will see us on the paddock and you are welcome to join in alpaca feeding and grooming if you wish.
Local Area Info
Our local pub, GNTP, Great Northern Trading Post has an amazing weekend dinner plus brekkie, lunch and great coffee and it's only 4.5kms drive. Friday nights they have music so do book for dinner.
There is also a small providore called Laguna Village Providore there. Wollombi village is only ten minutes away. Finchley Track for bushing walk and sight seeing is a short drive away and check out Wollombi Valley Tourism website for more -things-to-do in the Valley.
If you are attending a Pokolbin concert or hot air ballooning - its approx 40 mins drive. For concerts, you can book in advance Rover Bus pick from GNTP. For wine tours, contact Melissa of Grape Experience Tours.
Little Valley Farm has been featured on the ABC Newcastle and Hunter Coastal Lifestyle magazine and best of all, it's a unique 'glamping' experience in Wollombi Valley.
GUEST ACCESS
Road access is by standard 2WD & 4WD but you will need detailed directions. Our road is not suitable for motorbikes or minivans. Our neighbour's kids ride their horses on our road so keep an eye out for them. Our road is a dirt track road with potholes and surrounded by thick bush. It is steep but only in a small section. It looks rough but any standard 2WD car can get up it. Low cars need to go very slow.
We have limited wi-fi (unreliable) and there is no mobile reception in Laguna, which is a great excuse to unwind from it all - get your digital detox here. If you pop up to the house we can sort out the wi-fi and we have a fixed landline phone.
INTERACTION WITH GUESTS
We are here for your arrival & departure and to show you around. I will give you a quick tour of our solar run farm. You will see us during the day attending to our farm chores.
PLEASE NOTE
- We are off-grid & we love it! So no toasters, hairdryers, dishwashers etc..
- The Train has limited 12v lighting. 240v access is possible. Camping style!
- Rainwater is harvested for the house, livestock & the produce we grow. 
- Please shut all gates to protect our livestock.
- Drive slow down our 1k driveway: look out for wombats, roo's, lyrebirds & goanna's.
- We are a working farm so you will see us.
- Pack an esky so you can enjoy brekkie or lunch on the train deck. 
- The train is not insulated so cold in winter and can be hot in summer, so be prepared for the weather elements.
HOUSE RULES
- No parties or events.
- Not safe or suitable for children.
- No feeding the livestock and keep gates closed.
- Driveway good for 4x4 & standard 2 wheel drive (not suitable for motorbikes).
- No children, No pets, No smokers.
- No evening bonfires unless we have the relevant fire permits in place.
- For first time visitors best to arrive before dark to ensure you find our place as without mobile coverage it can be difficult. Your digital detox starts here.
...
Prices
Base Price $149 / night
Weekend Price $159 / night
Cleaning Fee $29
Extra People $49 (adult) and $0 (child) / night after 2 people
Adventures on the Property
These are the exclusive natural wonders and outdoor activities within the property boundaries.
Location
The map shows the listing location and awesome adventures nearby.
Adventures Nearby
Here are some details about the adventures nearby. Refer to the map for their location.
Host
Daniela
Daniela
We moved to the farm in 2012 to breed huacaya alpacas before that we lived in Asia and Europe for nearly 15 years. Daniela was editor and marketing manager for luxury shopping and dining guides LUXE City Guides, Hong Kong and Singapore as well an as online shopping portal in Singapore before moving back to Australia. We now spend our time breeding alpacas, training new alpaca owners and working with the alpaca fleece as well as showcasing our off-grid farmstay to guests. Our little farm has a 1950's Train carriage, the famous Sydney Red Rattler plus our petite handmade Shepherd's Hut. Rustic farm stay 'glamping' style: Satisfying your craving for the outdoors and your penchant for a good meal, nice glass of wine, and a comfortable bed. Its nothing like a hotel, your room does open up to a beautiful landscape instead of a lobby. Little Valley Farm now accommodates 4 adults on our unique alpaca farm.
…
Ask a Question
Reviews (2)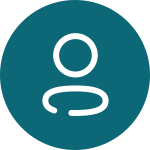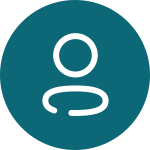 What an absolute delight it was to stay at Daniela's alpaca farm! The train accomodation is more quaint and special than we could have imagined. If you're looking to go off grid (it was my first experience) but still have the luxuries of hot water showers, gas heating, lights and a view to die for, this is your stop. We were greeted with a warm pizza oven, shown around the farm, fed the wonderful alpacas (Neve the Alpaca even let us have a cuddle), sipped wine on the deck overlooking the farm and sunset, had a bonfire and saw the whole Milky Way! Could not recommend any more!
Thank you again Daniela for a wonderful stay!
...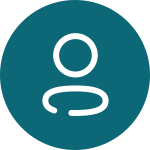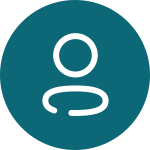 What an experience! Have never been so close to alpacas in our lives and they were essentially at our door step. Sooooo cute! The cabin was unreal such a cool place to spend the night. Something I think families would absolutely love as well as couples, the deck and outside bath were amazing. Very cool would absolutely recommend
...