Shady Brook Alpine Cottage No. 3
Cottage in Harrietville, High Country, VIC
100% Recommended
Shady Brook Cottage is located just off the Great Alpine Road at Harrietville in Victoria's alpine high country at the base of Mt Hotham and Mt Feathertop. The cottage is set on 12 acres of secluded bush and landscaped gardens on the Ovens River.
Shady Brook Alpine Cottage offers you all year round activities and attractions, we are surrounding by the Alpine National Park and State forest offering a diverse range of activities. You can walk from your cottage and take a day or overnight trek using the world famous iconic tracks to Mt Feather Top. Or take walks that take you out along the Ovens River into the Alpine National Park
...
Details
Weekday minimum booking: 1 night

Weekend minimum booking: 2 nights
Cancellation Policy: 
Receive a 50% refund (minus service fee) up until 2 weeks prior to check-in.
Additional Information
COTTAGE DETAILS
- Bedroom one/ 1 queen bed, 1 sofa bed
- Common space/ 1 sofa bed
- Self contained
- Full kitchen
- Large bathroom
- Separate laundry
- Ceiling fans
PLEASE NOTE
- We offer WiFi at the office, if you need washing or drying there is a shared laundry an a extra full size fridge if staying a little longer. there is a free book and large video library.
- Harrietville is a mountain village, it has two hotels, a great bakery and various eateries. However if you are planning on doing meals please bring your supplies with you. Bright is only 20 minutes down the road.
...
Prices
Base Price $150 / night
Weekend Price $160 / night
Extra People $30 (adult) and $20 (child) / night after 2 people
Location
The map shows the listing location and awesome adventures nearby.
Adventures Nearby
Here are some details about the adventures nearby. Refer to the map for their location.
Reviews (2)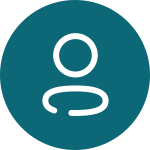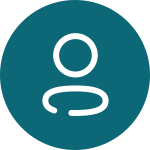 We had originally only booked for the Saturday and Sunday night, but late afternoon on Friday I message John and Anne to see if we were able to come up late that night and they got back to me straight away and said that was fine. We arrived late that night to a warm and welcoming cottage. Even though we didn't actually meet John till we were checking out, he and Anne were helpful from first booking with information on where to hire snow equipment to the information sheets in the cottage about the surrounding areas, as well as asking and taking interest on how our weekend was when checking out. Shady Brook is such a lovely place to stay, set on amazing grounds and I would recommend to anyone wanting to go to Mt Hotham or Mt Buffalo.
...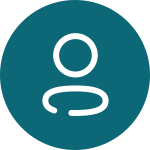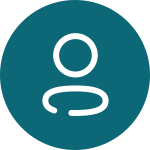 Wonderful cosy cottage surrounded by nature. Very clean, warm and comfortable. Great position as a base to explore the Alpine region. We had a fantastic stay at Shady Brook Alpine cottage with the river bubbling close by. The only thing we might suggest you could change is the size of the towels, they were very small. Highly recommended for a romantic getaway and would definitely return.
...