Shady Brook Alpine Apartment and Gardens
Suite in Harrietville, High Country, VIC
100% Recommended
Shady Brook Alpine is a comfortable two bedroom apartment covering the whole top floor of our house. Fully independent and private with its own access, self contained with all linen provided it has a lounge, kitchenette and a spa in the bathroom. Guests receive a complimentary continental breakfast each day. From the deck with BBQ take in views over gardens and mountains. Great for couples or families to enjoy a very special holiday whether its out exploring, walking, bike riding or just relaxing its the place to be.
...
Details
Minimum booking: 2 nights
Cancellation Policy: 
Receive a 50% refund (minus service fee) up until 2 weeks prior to check-in.
Additional Information
APARTMENT DETAILS
- Bedroom 1/ 1 queen bed
- Bedroom 2/ 2 single beds
PLEASE NOTE
- Hosts John and Anne live at Shady Brook in the down stairs. You have total use of the entire up stairs as a self contained independent apartment with your own deck and access by external stair case to the apartment.
- We are available to assist as required, whether it be local information, places to visit or things to do. We offer a free and an extensive video and book library.
...
Prices
Base Price $165 / night
Weekend Price $170 / night
Extra People $35 (adult) and $25 (child) / night after 2 people
Adventures on the Property
These are the exclusive natural wonders and outdoor activities within the property boundaries.
Explore The Property
Shady Brook is situated on 14 acres, bounded by the Ovens River on the east steeply rising mountains is its back drop covered in State Forest. The river is crystal clear and its adjacent frontage has been re vegetated with a walking trail and secluded grassed areas for relaxing in. Walking tracks take you up into the mountain side offering great views.
...
Location
The map shows the listing location and awesome adventures nearby.
Adventures Nearby
Here are some details about the adventures nearby. Refer to the map for their location.
Reviews (1)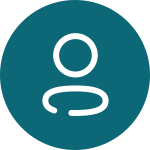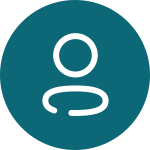 Thank you John and Anne for your warm hospitality!
We appreciated the DVD, late check out to accomodate for our plans & accepting our compost scraps.
Shadybrook is an absolute gem, tucked away from the main road over a bubbling brook. A wonderful retreat amongst the verdant landscape of hidden garden paths, tall trees, local birdsong.
It's the perfect base to return to after a days adventures in Harrietville & surrounds natural wonders to unwind & recharge.
...