Worrowing Wilderness Hut
Cabin in Worrowing Heights, South Coast, NSW
100% Recommended
Nature comes first at our secluded, purpose built Wilderness Hut. The property faces into the Jervis Bay National Park and offers uninterrupted views of the bush - tall gum, ironbark and paperbark trees, which are home to a many diverse and rare bird and animal species.
Worrowing is a 250-acre hinterland property nestled between the two pristine locations of Jervis Bay and St Georges Basin, just minutes from the famous white sand beaches and Jervis Bay beachside villages. Soak up this historic rural property, situated on cleared land with tall tree stands, lakes and rolling hills, backed onto natural bushland and neighbouring National Parks.
...
Details
Weekday minimum booking: 2 nights

Weekend minimum booking: 3 nights
Cancellation Policy: 
Receive a full refund (minus service fee) up until 1 week prior to check-in.
Additional Information
HUT DETAILS
The hut exterior is crafted from recycled natural timbers, raw corrugated iron, and full panel glass slide-away doors, which open onto a verandah with a seating area and outdoor fire-pit.
The room has a queen-sized bed, bathroom with bathtub, television, full kitchen, barbecue, restored mid-century sofa and chairs, hand-made furniture and features artworks by some of our visiting artists in residence.
THE PROPERTY
Worrowing Estate is a unique property in that part of it was cleared for farming in it's early days with the surrounding bushland on the property left untouched. The land remains unchanged to this day and features a homestead with a formal gardens, paddocks, rolling hills, tall tree stands, dams, bushland and neighbouring national parks.
You are welcome to explore the entire estate which neighbours the Jervis Bay National Park.
...
Prices
Base Price $270 / night
Weekend Price $290 / night
Location
The map shows the listing location and awesome adventures nearby.
Adventures Nearby
Here are some details about the adventures nearby. Refer to the map for their location.
Host
Thomas
Thomas
Worrowing Estate is a historic 250-acre rural property that offers self-contained holiday accommodation just minutes from the pristine white sand beaches and beachside villages at Jervis Bay.
…
Ask a Question
Reviews (2)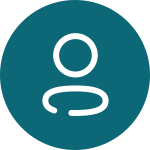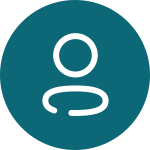 The Worrowing Wilderness Hut was absolutely magical to stay at! It was a truly wonderful place to spend a proper escape. We found some lovely walking tracks ten minutes away in Booderee National Park which had been recommended by the host. The facilities were exceptionally clean, modern and aesthetically lovely! Definitely looking forward to booking another trip here!
...
One of the best weekend getaways from Sydney we've been to. Worrowing was so calming and relaxing. Our hut had all the amenities of a glamping trip with all the sounds of nature surrounding us. The hut was clean and a complete oasis. Worrowing is only a short drive from Booderee National Park and Hyam's beach. It was absolutely perfect!
...
Featured in these Stories
We arrived late Friday night and had no idea what was in store for us. We woke up at sunrise on Saturday morning to the sounds of birds chirping. Opening the windows, we were in awe. We were completely surrounded by kangaroos and...