Shady Brook Alpine Cottage No. 2
Cottage in Harrietville , High Country, VIC
100% Recommended
Shady Brook Cottage is located just off the Great Alpine Road at Harrietville in Victoria's alpine high country at the base of Mt Hotham and Mt Feathertop. The cottage is set on 12 acres of secluded bush and landscaped gardens on the Ovens River.
Shady Brook Alpine Cottage offers you all year round activities and attractions, we are surrounding by the Alpine National Park and State forest offering a diverse range of activities. You can walk from your cottage and take a day or overnight trek using the world famous iconic tracks to Mt Feather Top. Or take walks that take you out along the Ovens River into the Alpine National Park.
...
Details
Cancellation Policy: 
Receive a 50% refund (minus service fee) up until 2 weeks prior to check-in.
Additional Information
COTTAGE DETAILS
Shady Brook One Bedroom Alpine Cottage
- Self contained
- Queen bed in one bedroom
- Sofa bed in lounge room
- Electric heating and cooling
- Kitchen
- Deck and barbeque with your own outdoor setting
- DVD & TV
- Shared laundry
The cottages are only 30 metres from the river and are very secluded, with private bush tracks immediately at rear of the cottages climbing the mountain behind you through garden then into native bush to old gold diggings. Capture the views as you go of the property, Harrietville and in winter the snow capped peaks of Feathertop. This is a truly unique destination offering such variety with each changing season.
The cottage setting captures the aura of the high country with wide verandas, views of endless snow gum bush and an outside living area at the foot of surrounding hills. The deck is perfect for dinning in nature with your own private barbeque and dinning area.
This cottage is ideal for couples wanting the secluded weekend. It's tucked into the base of the mountain with your own fern gully that intertwines into natural bush whilst in front there are spacious lawns, landscaped gardens and tables to enjoy the fresh alpine air.
...
Prices
Base Price $150 / night
Weekend Price $160 / night
Extra People $30 (adult) and $20 (child) / night after 2 people
Location
The map shows the listing location and awesome adventures nearby.
Adventures Nearby
Here are some details about the adventures nearby. Refer to the map for their location.
Reviews (2)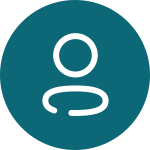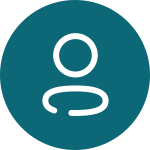 Waking up to a beautiful sunrise between the trees and listening to the nearby water stream was the best part of the stay. Location wise, it was right at the bottom of Mount Hotham which may it easy for the trip up and down stress free. The cottage itself was very nicely presented and maintained. John and Anne have done a wonderful job maintaining the cottage and its surroundings. I would definitely head back with family and friends to stay at this cottage again.
...