The Gum Leaf Cabin at Carawirry Forest Escape
Cabin in Main Creek, NSW
100% Recommended
Surrounded by a vibrant canopy of greenery, our recently renovated, treehouse-inspired, hardwood log cabins are rustic on the outside, yet mindfully designed with contemporary interiors. The charm of old-world wilderness meets understated comfort, with a focus on sustainable inclusions and modern luxuries. A place for rest, relaxation and rejuvenation; a haven of open spaces and fresh air; trees and tranquillity. We invite you to disconnect from the world and reconnect with yourself.
In a world filled with noise and endless distraction, Carawirry stands apart as a sanctuary of peace, solitude, and tranquillity.
Nestled amongst 250 acres of Australian hardwood forest with pockets of lush temperate rainforest and old-growth timbers, seasonal creeks and waterfalls, freshwater swimming holes, and picturesque ridges with tree-topped mountain views that will leave you breathless (but for all the right reasons), Carawirry is an escape like no other.
Hiking, nature trails, swimming, geocaching, bushwalking, animal spotting, mountain biking, trail running, fishing, or bird watching - however you wish to explore and interact with nature, you're sure to find it here at Carawirry. Or, for those who prefer to relax and unwind indoors, we can arrange an onsite restorative yoga lesson or indulgent massage in the privacy of your cabin.
...
Details
Weekday minimum booking: 2 nights

Weekend minimum booking: 2 nights
Cancellation Policy: 
Receive a 50% refund (minus service fee) up until 1 week prior to check-in.
Additional Information
GUM LEAF CABIN DETAILS
Situated next to Carawirry Creek on the edge of the property's largest pocket of temperate rainforest, the Gum Leaf Cabin is the ideal escape for those looking for a real wilderness adventure.
With extensive renovations completed September 2017, Gum Leaf Cabin features three (3) tastefully-appointed bedrooms, dual wrap-around verandahs, traditional timber floors, indoor fireplace, and sleeping and relaxing areas downstairs, with dining and entertaining spaces located upstairs, nestled amongst the treetops. Bedrooms 1 and 2 each include a queen bed and uninterrupted rainforest views, with Bedroom 3 featuring a king single bed in a cozy, nook-like space – perfect for the smallest of adventurers!
Complete with modern comforts and understated luxuries and inclusions, this chalet sleeps up to five (5) guests and is perfect for small groups or families looking for a comfortable yet spacious setting to enjoy each other's company.
FEATURES:
• 3 bedrooms with 3 beds
• Full entertainer's kitchen with all modern appliances and basic pantry items
• New bathroom with double rainfall showerheads
• Spacious living and entertaining areas with LCD smart television and Blu-Ray DVD player
• Dual wrap-around verandahs, complete with outdoor gas BBQ
• Indoor fireplace, complete with firewood, kindling and matches
• Air conditioning
• Outdoor firepit with firewood
• Portable Bluetooth speaker
• Nespresso coffee machine
• Wallawa Indigenous Botanical Skincare toiletries
• All linen, blankets, pillows and towels provided
Carawirry covers 250 acres - plenty of room to explore!
The Gum Leaf Cabin is one of four dwellings on the property, and while they are all private you may run across other visitors during your stay. We ask you to respect their privacy as they are also expected to do.
Carawirry Forest Escape has limited mobile phone service. Our guests often take this is as the perfect opportunity to unwind, switch off from their hectic lifestyle and reconnect with friends and family.
Is Carawirry kid friendly?
It sure is! We've got three kids 7 years and under who see Carawirry as their personal wonderland. (But don't worry, we don't let them run wild when we've got guests staying!) We just ask that you keep a good eye on your little adventurers while they're on the property.
Is Carawirry pet-friendly?
Sadly, no. We already have so many beautiful animals that call Carawirry home that we don't have any space for new ones (even temporarily). We kindly ask all our guests to respect the local wildlife and the environment and either leave their family pet at home or send them on a separate mini vacation.
What time can we check-in and check-out?
Check-in is from 3 pm on your day of arrival, with check-out by 11 am on departure. However, if we don't have a same-day changeover, we're happy to extend your check-out time until 1 pm. Just ask upon arrival, and we'll let you know.
Is WIFI available?
Yes. Each booking receives a complimentary 1GB of WiFi for use on the secure Carawirry network. If you require more data, you can purchase any of the following packs from us upon check-in:
• 1GB Data $5
• 5GB Data $15
• 20GB Data $50
What do I have to bring with me?
We have endeavoured to provide you with almost everything you could need to enjoy your stay at Carawirry. That being said, we recommend you bring the following:
• Food and drinks (although our water is filtered and fresh tank water, perfect for drinking)
• Clothing, including jumper or jacket, as well as swimsuits and a beach towel for swimming in the creek (all other linen is supplied)
• Comfy and sturdy closed shoes/boots for walking/hiking
• Small backpack for bushwalking
• Insect repellent
• CDs/DVDs/USB with pre-loaded movies and music
• Your favourite book (although we do have a small offering of books in each cabin)
• Fishing gear, mountain bikes, or any other outdoor play/adventure equipment
• Your sense of adventure
• Your desire to unwind, disconnect and relax
What is the weather like?
Similar to Sydney and Newcastle, but a bit cooler in winter. The weather can be unpredictable at times, so we advise all our guests to check the weather forecast beforehand or to give us a call before arrival, and we'll confirm current conditions.
Although each cabin has air conditioning, ceiling fans and both indoor and outdoor fires, we recommend bring a jumper or jacket, just in case, as well as your swimsuit if you're feeling adventurous and want to jump into the creek during the hotter months!
Can I smoke on the property?
We are strictly NO SMOKING inside the cabins or near doorways and windows. Smoking is only permitted in the designated outside areas. We also ask that you be mindful of sparks and cigarette embers – especially during the dry months - and to dispose of your butts in the outdoor bins provided.
Are there local places to dine out?
There are restaurants, cafes, clubs & pubs in Dungog, a 20-minute drive from Carawirry. Some of our favourite local places to go for a nice meal are:
Settlers Arms: Delicious tapas and a lá carte meals with a focus on produce and products from the Hunter Region.
Tinshed Brewery: Microbrewery and reasonably priced Australian pub-grub menu to complement the craft beer brewed onsite. The cheeseburger comes highly recommended!
Flying Duck: Open for dinner from 6 pm and lunch on weekends, this trendy and modern spot offers tapas, an lá carte menu, Schnitzels and pizzas. You must try their famous honey mustard glazed duck breast - it's drool-worthy!
Long Room Café: Simple but delicious and freshly-made sandwiches, wraps and country fare. A lovely spot for lunch or coffee and cake.
Tell them John and Heather from Carawirry sent you and enjoy some local Dungog hospitality!
Are there any walking trails nearby?
Carawirry is home to several kilometres of bushwalking trails, as well as thousands of hectares of neighbouring State Forest to explore. All trails are clearly marked and easy enough to follow.
Are there places to ride mountain bikes?
There are plenty of off-road trails around not only on our property but also in the local surrounding area. The Dungog Common is also a super popular mountain biking spot, so don't forget to pack your bike!
Owned and operated by John and Heather Watkins, Carawirry is a place for rest, relaxation and rejuvenation; a haven of open spaces and fresh air; of trees and tranquillity.
At Carawirry, we invite our guests to be the designers of their own adventure and to follow their curiosity, wherever it may lead them.
Renowned for its breathtaking mountains, dense forests, and riverside villages, and located in the leafy heart of the NSW Hunter Region, Carawirry lies at the foothills of the surrounding Barrington Tops National Park, and just a short drive from the picturesque township of Dungog Shire.
With so many events and activities happening in the area, you'll never be bored. Whether you're a history buff, nature lover, antique hunter, art admirer, curious foodie or craft beer enthusiast, you'll find something to tickle your fancy in our neck of the woods.
Dungog itself boasts - four charming cafes and a local bakery, three character-filled pubs, a bowls and RSL club, quirky pizzeria and a microbrewery perfect for an afternoon of relaxing.
Dungog also has antique stores, an art gallery, a large IGA supermarket, fruit shop and the James Theatre, a beautiful old cinema famous for being the oldest continuously running cinema in Australia.
On Saturday mornings the local growers market at the CWA building is an ideal place to buy cheap, fresh, locally grown produce including sourdough and pastries from Fosterton Biodynamic Farm.
Carawirry is hidden at the foot of the Chichester State Forest on Carawirry Creek, just north of Main Creek in New South Wales.
From the Wahroonga turn off, Carawirry is around 140km from Sydney. Once on the M1, you will cross only three sets of traffic lights.
• 90km drive from Singleton
• 95km drive from Newcastle
• 75km drive from Bulahdelah
• 80km drive from Maitland
...
Prices
Base Price $195 / night
Weekend Price $225 / night
Extra People $35 (adult) and $25 (child) / night after 2 people
Adventures on the Property
These are the exclusive natural wonders and outdoor activities within the property boundaries.
Location
The map shows the listing location and awesome adventures nearby.
Adventures Nearby
Here are some details about the adventures nearby. Refer to the map for their location.
Host
Heather
Heather
I live and work in a beautiful part of the world with my husband, John, and our three children. We chose this life for the quiet and calm. We enjoy being close to the forest - so much so we have opened our cabins to guests so that they can experience a piece of what we live every day.
…
Ask a Question
Reviews (1)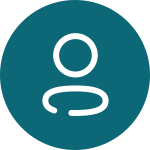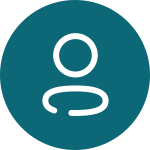 The Gum Leaf Cabin was a wonderful place to spend the weekend. The scenery, tranquility and overall beauty of the property and the surrounding towns/areas is second to none. Would definitely recommend it to anyone and will certainly be back in the near future.
A big thank you to Heather for organising everything and making the stay that much easier.
...